A manoeuvre by DG shipping over providing mandatory sponsorship for all Pre Sea Training courses has been initialized.
This is a massive and thrilling news for all the aspirants of DG approved Maritime Training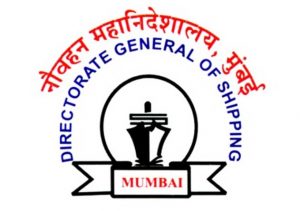 Institutes. This new rule is effective from January 2019. The circular dated 24 Oct 2018 will be the game changer in the industry.  The Master Stroke by DG Shipping Director, Dr. Malini Shankar (IAS, Secretary to Government Of India) is highly appreciated.
All the DG approved Maritime Training Institutes (MTIs) need to ensure the on-board training and placement in all the Pre Sea Training courses. This is a clear indication that from now on all the MTIs should make sure that all the candidates should get the job after completion of the course. The assurance of jobs for the trainees is an encouraging and motivating move.
The supervision all the data of each and every seafarer will be captured in e-governance of DG shipping. The DG shipping e-gov module will be updated with all the sponsorship letters time to time. The various RPSL Companies and the MTI has been defrauding the seafarers for sponsorships. Initially, they agree for providing jobs and deny later on. DG shipping has also made a slab for the fees for the respective courses. DG shipping can now take strict actions on the MTIs when found guilty.
As per the new regulation following Pre Sea Training courses need sponsorship with immediate effect:
GP Rating and Catering, 6m course, Fee ₹2 – 3 Lakh
BSc Nautical Science, 3 Years, Fee ₹7 Lakh
TME, Trainee Marine Engineer, 4 Years, Fee ₹10 Lakh – 15 Lakh.
GME, Graduate Marine Engineer Course, 1 Year, ₹3- 5 Lakh.
Two Years Diploma Holder course to join as Engine Cadet, Fee ₹5 lakh
ETO course Fee ₹2-3 Lakh, 4 months.
DNS Deck Cadet, ₹2.5 – 7.5 Lakh. 1 Year course.
Repercussions:
The year 2019 will see intake drop by 80% for above 7 courses.
60% of MTIs will shut down. No new Institutes will come up.
Employment chances will improve from 20% to 70% for all Trainee Ranks.
Fees will go up by 100% by those MTIs who need sponsorship letters from RPSL companies. On board Training Fee will be a new component now.
After doing Pre- Sea Training, the chances for a Trainee to get cheated will be negligible as E-Governance will capture all data of sponsorship.
DG Shipping has already said that all fees for courses to be paid through Banks only. No cash. Which means all records and documents will count.
The motive of DG Shipping behind such massive step is to eradicate defrauding and the movement of illegal wealth.
Here arises a question, whether this step is that effective?