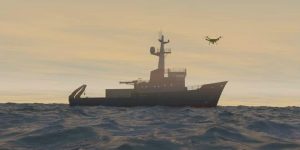 The Norwegian Maritime Authority has deployed Drones to measure sulfur pollutants. These Drones are highly equipped with sensors to measure sulphur content from the exhaust of the ships.
To keep a bird's eye view with the current regulations regarding sulphur content in ships fuel leading into the reduction of the harmful air emissions, these drones are a great success. This conclusion was derived by chief engineer Svein Erik Enge of the Norwegian Maritime Authority.
After a series of tests in June, Sulphur sensors has been functional for surveillance and standby purposes, recently. It will be used to detect illegal emissions.
The Norwegian Maritime Authority will invest in three new sulphur sensors through the authorized cooperation with the Coast Guard, the Norwegian Coastal Administration, and the Norwegian Radiation Protection Authority. The administration had an open tender to this machinery.
The drones keep a check on the exhaust emissions of the ship. Then it gives the detail regarding the Sulphur content on a board or computer screen. The highest concentration was calculated on the Portuguese Cruise ship, 'Astoria', while it was sailing into the port of Bergen.
The country's coastline associate to the Baltic and   Northern Seas Emission.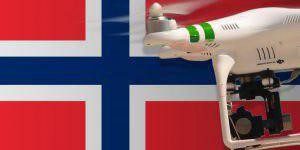 Control Area that has a restriction of sulphur content in fuel above 0.1 pct. The drone will be outside the radius of 50 meters of the ship's fennel.
The level when finding above the legal value, the Coast Guard will inform the inspector at the shore. The inspector will then go on board and keep an overview on the ship.