The proposed removal of Right of First Refusal goes completely against the spirit of Shipping Industry. A boon or a bane in future?
The Ministry of Shipping is set to discard a decades-old Right of First Refusal (ROFR) aid granted to local fleet owners to carry out EXIM goods, coastal oil and bulk cargo owned by state-run firms. This move by the centre will lead to the abolition of the only perk provided to the Indian shipping companies and owners. This is an alarming situation in the existence of the domestic shipping industry.
The Indian cabotage law, the right of first refusal provides local shipping companies carry a bulk dry/liquid cargo of domestic public and private sector companies by duplicating the lowest quoted rate by foreign shipping lines. While it doesn't raise the costs of the importer or exporter, it ensures an assured business to the national fleet. Foreign shipping lines operate only when local fleet owners are unavailable.
Multiple Freights
In the present scenario, 92% of India's EXIM trade is undertaken by foreign flagships, the remaining 8% is that of the Indian flag ships likely to be discarded. This perk is provided since foreign flag vessels don't pay any tax and Indian companies are payable to multi taxes. Indian fleet owners have made an investment of nearly ₹68,000 crore. At stake is 125 million tonnes crude cargo imported by oil PSUs, 300 mt of dry bulk (both private and Public Sector Units/EXIM) and 72 mt of pure coastal trade. The share of PSU crude imports carried on Indian ships rose from 20.9 percent in 2015 to 33.1 percent in 2017. Of the 123.8 million tonnes (mt) of crude imported, 41 mt was carried on Indian fleets. In the case of petroleum products shipped on local routes in the year 2017. Indian fleets traded 11.6 mt or 84.1 percent of the total quantity moved. Further, Indian fleets carried 30 percent of LPG imports and 48 percent of the dry bulk cargo moved on domestic routes.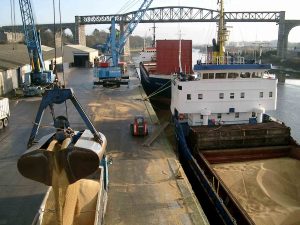 Recently, the centre issued an order under which the foreign flag ships without being licensed by Director General of Shipping can export import-laden containers, carrying agro products, fisheries, horticulture, fertilizers and animal husbandries between two or more Indian ports. This clears the picture of Indian shipping having lost the opportunity of expanding its business. The various shipping companies in India are disheartened by this move and are contemplating it to have made without in consultative process.
Retrograded Move?
The proposal to discard ROFR is not only retrograde but also flies in the face of data which shows that such a policy has aided growth of Indian flag tonnage with beneficial freight rates to consumers – after all, Indian vessels only match the lowest rate of the foreign flag," Anil Devli, DG, INSA, said. It's really a matter to speculate that an industry that employs nearly 30,000 people with an asset of approximately ₹68,000 crore, contributing to the exchequer is in excess of ₹8,000 crore in a year is being forced to shut down needlessly." The centre's move towards the denial of ROFR for the Indian shipping companies will put the already battered firms at a disadvantageous position against foreign liners, said Ranjit Singh, Executive Director & CEO, Essar Shipping. This untoward move will push Indian fleet owners to plan for de-registering their ships from India and flagging them out as foreign, as it would reduce their cost of operations."

Impact on Local Fleet Owners
The right of first refusal is the only perk provided to the Indian flagships which suffer from various loopholes when compared to foreign flags. It is like an incentive that comes at no cost to anyone. The removal of ROFR will leave a hard bang on the foundation of Indian shipping and their owners respectively. In anticipation to the bleak future, the Indian shipping companies that have a combined fleet of 1,372 ships totaling a capacity of 12.35 million gross tonnages are pondering over to de-register their vessels from India to foreign lines, like Panama and Bahama.
Tactical Blow
De-Registering of ships from the domestic flag will be a tactical blow to Indian security. The merchant naval fleet acts as a backbone of defense for coastal security. Some analysts come up with the view that the government is to shift cargo movement from railways to roadways to the waterways. This may promote a reduction in logistics and may ensure quicker operation of cargo which the domestic lines have failed to deliver. The reform mode of the government should not be looked in isolation. The government aims at the building volumes and seeing a large-scale shift of cargo operations via waterways which foreign lines can provide as we hardly have strong domestic shipping industry, said Jagannarayan Padmanabhan, director, CRISIL Infrastructure.
MAKE In INDIA in Vein?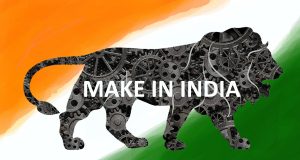 The discard of ROFR is absolutely against the spirit of the campaign "Make in India". The move will wipe out the Indian Fleet Owners who have invested in the sector, said a spokesperson for Great Eastern Shipping Co Ltd, India's biggest private fleet owner. "Every time, ROFR was offered to us, we have captured it," she said. The shipping industry has made large investments on the back of ROFR. The cargo carrying capacity of Indian fleet increased 22 percent from January 2015 to June 2018 from 7.87 million deadweight tonnes (dwt) to 9.58 million dwt with the addition of 15 crude, product and gas carriers.
Conclusion
Indian Fleet owners only exercise ROFR at the lowest price set by the foreign flag ships. The absence of an Indian flag will embolden the foreign flags to quote higher rates. As they know that there is a lack of Indian fleets to match or exercise ROFR.
The data shows that the presence of an Indian fleet compels the foreign fleets to quote lower rates. It is unacceptable to try and justify the discard of ROFR to lowering of price or increasing ship availability. Nearly 92 percent of India's EXIM trade is being carried by foreign flags at present. What further increase can this bring?
What additional PERK can this fetch?