China emerges 2nd largest ship owner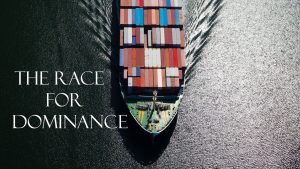 A striking series of development has been witnessed by the Marine industry as China has emerged as the world's second largest ship owner leaving behind Japan. Though, it is far behind the leader ship-owner Greece. The gap between these two countries is huge but can be attended soon seeing the rapid growth rate of China. Various giant ore carriers, tankers and carrier ships are in pipeline to be delivered to Chinese owners in upcoming future providing them the new horizon to unfold their wings.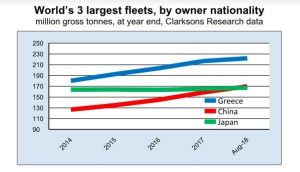 In 2017, an increasing growth of 9% was witnessed and the indications are towards achieving similar growth rate in the present year too. The delivery of new vessels will be an add-on to substantial tonnage and will contribute to China in cargo EXIM in international trades. China has been new employment hub due to increased imports for container and bulk.
Impressive fleet expansion
In last three and a half years the China owned fleet has outgrown nearly one third. The speedy growth is higher than that of the Greek-owned fleet and Japan's minimal growth. According to Clarksons Research, the China-owned fleet reported growth rates of 6.5% in 2015, 7.5% in 2016 and 9.4% in 2017 and 7.1% in 2018 so far. China's fleet negotiated 7,744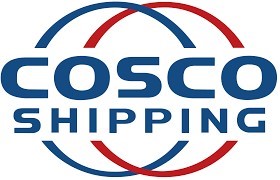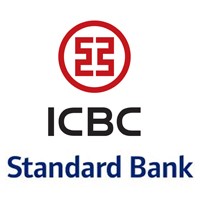 ships totalling 170 million gross tons at the end of August month this year above Japan's 167.6m gt. (Gross Tonnage). China's fleet has widened by 34% since the end of 2014, compared with 23% growth rate of Greece. Japan is also seen a little 2% rise in the same period.
Vital ships delivered
The last year's order at ship building yards for new ships to be delivered to china ship owners comprised huge volume. The 25.5m gt total, as per the Clarksons figures was same as that of the 17% of the present China-owned fleet. The order book comprises of several orders for the huge bulk carriers, tankers and container vessels. The remaining months of the year are likely to deliver more such orders. A new add-on feature starting this year is the second valemax ore carrier programme. Among bulk carriers, bulkiest at present, with a 400,000 deadweight tons capacity; mostly in trades. China-based organizations ordered 30 valemaxes, of which 18 totalling 7.2 million dwt were to be dispatched during 2018, whereas 10 have been already dispatched in the prior eight months of the year.
In the ongoing year anticipated valemax dispatches consists of 7 for China Merchants, 4 for China Ore Shipping and 7 for VLOC Holding organizations. China Ore Shipping is an ancillary of Cosco, while VLOC Holding is an ancillary of ICBC (Industrial & Commercial Bank of China) Financial Leasing.
Huge container vessels are the highlights of the orderbook, to be delivered in the ongoing year. The 11 larger ships with more dimensions are to be delivered too, 19-21,000 teu (twenty-foot equivalent unit) range, as ordered by Cosco Shipping. Tanker subdivision orders for VLCC (Very Large Crude Carriers) are most prominent. The anticipated 2018 dispatches consists of 9 ships of 310,000 dwt for China VLCC, a China Merchants ancillary, and 2 of 308,000 dwt CSG Tanker Dalian.
China on way to rule the waves
In accordance to Clarksons records, September-December 2018 dispatches are anticipated to be of variable genres of ships, 4.8m gt, followed by 9.9m gt, 6.1m gt and beyond in the years 2019 and 2020 vice versa. The thorough orderbook for China-owned ships by the end of August, measures 20.8m gt which is similar to 12% of the country's present fleet capacity. When compared to Greece and Japan, orderbook of China is broader, amounting 16.9m gt which is equivalent to 8% of the present fleet whereas Japan has the best orderbook totalling 25.1m gt, amounting to 15% of its current fleet.
Several dispatches are in queue for the coming years, in 2019, the valemax 400,000 dwt ore carrier fleet will have an expansion of 10 ships, followed by 2 more in 2020. Four VLCC tankers ranging 308-310,000 dwt   size are in queue for 2019 and for consecutive two years. 6 ultra-large boxships failing to be delivered in current year are on a list to be delivered in 2019. Further in big vessel categories, two owners in China will be taking deliveries of 6 guaibmax 325,000 dwt ore carriers. Another bulk carrier type is newcastlemax 208,000dwt vessels, 3 among that are to be delivered in 2019, followed by a further 7 in 2020-2021. In tanker division, 3 suezmax 158,000 dwt vessels are planned to be delivered in 2020-2021.  Also, three, 172,410 cubic metre LNG carriers are in queue for the coming two years.
Employment assurance
Several new ships, once employed in trades will generate major employment. Though the overall analysis of new building vessels isn't possible but the global freight market conditions will definitely leave impacts on employment.  The chief trade route will be via Brazil to China carrying iron ore. In recent times, one new valemax was on an identifiable way to Brazil, pursued by being discharged at Ports in Japan. A newly-delivered VLCC tanker arriving in Rotterdam at an oil loading port in the Arabian Gulf is a paradigm of diverse trading patterns.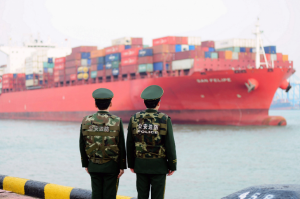 Arrival of fresh valemax in current year has corresponded to moderate uphill trends in China's iron ore imports. The seaborne iron ore trade dominated by China is more than two third proportions in global imports. If this trend continues the portion provided to China by Brazil-the trail on which valemaxes are working will rise, the new ships may evict other nationalities' vessels presently performing.
Future predictions
Recent development in the capacity of Chinese fleet is very apparent. The second hand vessel acquisition globally has left its dominance on global market.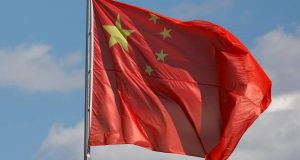 Predictions for China-owned fleets are expected to broaden leaving significant effects on second hand sale and purchases volumes, whereas scrapping opinions could also affect freight rate levels and market activities, notably when it's an international cross-trade where China is neither an importer nor an exporter of the cargo.
However, regardless of these imperceptible, it seems debatable how China will rule the waves in international maritime in upcoming years. China will soon cement  itself as the world's second largest ship owning country and it will definitely emerge as a dominant in global maritime.