The US neighbours retaliated almost instantaneously as a consequence of lift of exemption for steel and aluminium EXIM. In response to Mexico's courses of levies on US imports valuing USD 3 billion since June 5, 2018, Canada reciprocated the same on US imports worth USD 12.6 billion effective from July 1, 2018.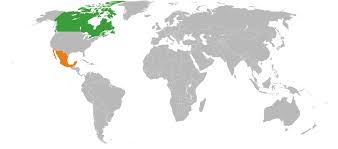 The effect of such action is subtle for shipping as majority of supplies are moved through road transport. The principal shipped goods affected is the US steel products imported to Mexico roughly estimated to 200,000 tonnes in 2017, at par with only four Handymax loads (50,000 DWT).
Peter Sand concludes that as a consequence of imposition of trade barriers there is indeed increase in complexity and frustration in trade between Canada and Mexico in spite of limited upshot.