The Clean Shipping Alliance 2020 (CSA 2020) has bestowed results of a study of the configuration and quality of exhaust gas cleaning system (EGCS) wash water based on fragments taken out from the cruise ships.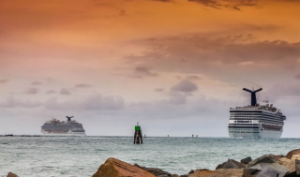 The alliance took leverage of the 6th session of the International Maritime Organization (IMO) Sub-Committee on Pollution Prevention and Response (PPR6) conducted in London in the last week of February. The alliance witnessed the presence of member state delegates from across the world – to hold its first technical conference on the topic and present the study.
The Carnival-led study was composed of 281 wash water samples from 53 EGCS-equipped cruise ships, the largest wash water data set in the marine world, which were then examined against 54 unlike test parameters by ISO certified independent laboratories.
The result of laboratory analysis details was then evaluated by classification society DNV GL's Maritime Advisory Services and the data was correlated against different water quality standards. After the first confirmation, that the samples analyzed were consistently well within the allowable IMO criteria and regulatory limits. Then the results were correlated to chosen national and international water quality standards and land-based wastewater discharge limits.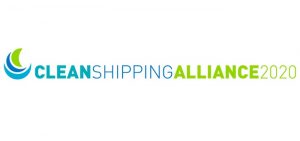 As per CSA 2020, EGCS results were set side by side favorably with all of these standards. "Comparing scrubber wash water to different other major water standards is useful to provide perspective and to illustrate EGCS wash water quality in a way that is not difficult to understand. These comparisons also supply relatable criteria for a number of specific EGCS parameters of interest, such as PAH concentrations, which also have limits within these standards," Mike Kaczmarek, Carnival's Senior Vice President for Marine Technology, explained.
"Although these are all acknowledged standards that are outlined to regulate other waters, they do provide confirmation of the quality of water that operators of this technology are returning to the sea, and they supply strong support to the IMO's decision to approve these systems as acceptable means of compliance throughout the world's regional and 2020 global emission control areas (ECAs)," he added.
"We want to emphasize that this major study was engaged to provide an objective assessment of the quality of scrubber wash water through an exact comparison to other world water quality standards, and it now represents the largest, most credible and verifiable data set available," Ian Adams, Executive Director, CSA 2020, said.
"And importantly, the results reaffirm that exhaust gas cleaning systems are effective and safe for the ocean environment," Adams concluded.