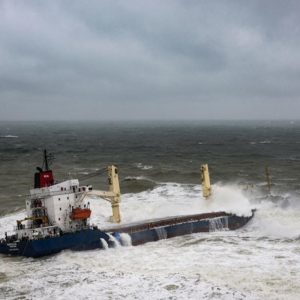 Under extreme weather conditions, a Cargo vessel remained stranded in the Black sea of north-eastern Istanbul on 19 December. The Turkish emergency crews was successful enough to rescue all the 16 crew members of the cargo vessel. Early morning (0130 GMT), Natalia, the 127-metre-long (417-ft) a Comoro Islands-flagged cargo vessel with 16 crew members, got stranded some two miles off Karaburun, a Black Sea peninsula in Sile, in the outer of Istanbul.
The vessel anchored, but as the captain found no help, the salvage boats held back near to a historic lighthouse, as per the Turkish Coast Guard. After repairing a probable mechanical problem, the vessel began to move towards the Istanbul Straits near Karaburun approximately at 9:00 am (0600GMT) due to the weather conditions.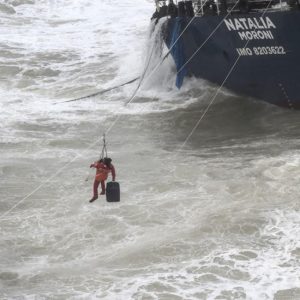 The emergency rescue officers were compelled to evacuate the crew members to shore using up a rope rescue which was carried out for several hours. There were no reports of casualties or pollutions caused by the occurrence, stated by the governor of Istanbul's official in written.