The Maritime Labour Convention, 2006 ("MLC, 2006") ensures a minimum working and living standards for all seamen working on ships flying the flags of approved countries. It's also a major step in ensuring a level playing field for countries and ship-owners who, until now, have paid the price of being undercut by those who operate substandard ships.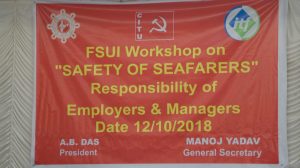 FSUI(Forward Seamen's Union of India) is an organization committed to defend and protect the interests of the seafarers and save them from the onslaught of the ship owners. "SAFE SHIPPING, DEVELOPMENT OF BUSINESS, SAFETY OF THE SEAFARERS" is the aim of FSUI. The first batch of the workshop was organized by FSUI on 12th October 2018, with Employees and RPS for "Safety of seafarers", Responsibility of Employers and Managers. Participation and of DGS approved RPS holder was on higher side.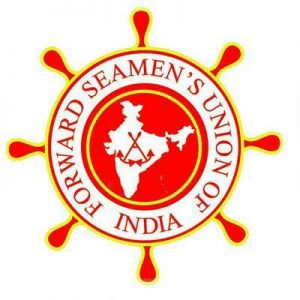 The objective behind the workshop was job development for seafarers and the fundamental rights of the seafarers. Almost 20,000 jobs are there as per the calculation in national flagship inland vessels. Those jobs are neither with us nor with the seafarers. The people working there are non-mariners still they are working on an allotment of marine jobs.  The organization has sent a letter to PMO too, requesting for the creation of job opportunities for seafarers holding CTC on board inland vessel operating in Indian coast.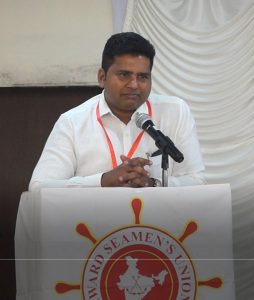 Manoj Yadav, General Secretary FSUI, insisted on the formation of a committee and 100 duly signed letter of seamen, for the consideration of the jobs as maritime jobs and bring it in the mainstream of RPS. Mr. Manoj is going to Singapore for ITF meetings.
The question and suggestion rounds included several opinions and proposals. The crucial effects of fatigue in the industry, 6 ON 6 OFF system, CTC issues where few debatable topics. Tangar Shipping Director Mr. Shayamveer mentioned the insurance aspect for the welfare of crew and protection of owner loss. The Marine Express was the sole media partner.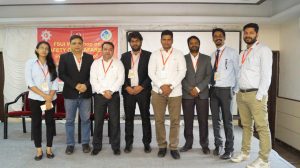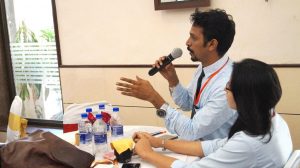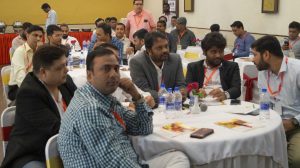 Few glimpses of the event!