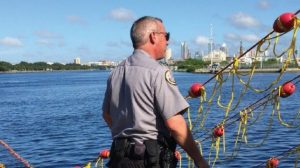 Recent reports of "The State of Freight" infrastructure series says, U.S. member ports of the American Association of Port Authorities (AAPA) identified approximately $4 billion in crucial port and supply chain security requires over the coming decade.
The AAPA said that fund is required to ensure America's port facilities are properly equipped to address new and evolving security challenges. The report suggests refocusing the Federal Emergency Management Agency's Port Security Grant Program to improved meet the security infrastructure requires publicly-owned commercial seaports and related maritime operations.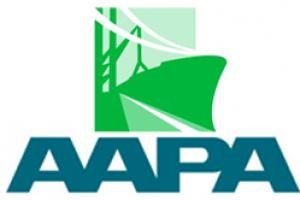 This involves funding an estimated $2.62 billion in maintenance and improves to port security equipment and systems, and another $1.27 billion for investments to manage cyber security, active shooter, drone mitigation, resiliency, and other evolving security hazards.
Presently, the U.S. government invests $100 million yearly in the Port Security Grant Program. Since the grant program was originally authorized after 9/11, America's population has raised about 15 percent, with a marked population shift to metropolitan areas, and in several cases near port authority freight and passenger conveniences. By the completion of 2017, container volumes through these facilities had raised 71 percent and total foreign trade tonnage had raised 37 percent, while cruise passenger traffic has nearly doubled.
In the analysis used to prepare the report, 85 percent of AAPA U.S. member ports said they predicted direct cyber or physical threats to their ports to raise over the next 10 years. Vice versa, a decade ago, cyber security, active shooter, drones, increasing energy exports or other soft targets were not highly anticipated threats.
The 2017 APM Maersk cyber-attack illustrated how an incident can begin outside the U.S. and have a cascading impact on ports and terminal operations across the globe. 78 percent of ports assume using future port security grant capital on cyber security, and 90 percent report that future capital would be used for upgrading technology, such as cameras and other surveillance devices.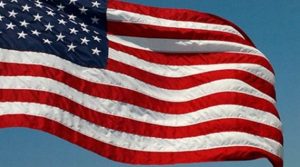 Further, soft targets such as operative shooters "keep port security staff up at night," said multiple port security directors. 86 percent of ports would use future security capital to enhance physical security, and 65 percent would use it for training to improved prepare port and local first respondents to respond efficiently to soft target threats such as an active shooter.
In The State of Freight IV, a deeper understanding of the future security challenges of U.S. ports, the communities that surround them and the supply chains that serve them were published. It not only found that Port Security Grant Program appropriations need to raise four-fold to $400 million a year, but the ratio of grant funds going to ports requires to at least double to 50 percent to correctly mitigate for security threats, said AAPA President and CEO Kurt Nagle.
Protecting the nation's seaports against terrorism and other security dangers help ensure safe and trustworthy goods movement, which is critical to the economy. However, in current years, nearly two-thirds of the Port Security Grant Program capital has been spent on training and equipping first respondents and on developing response capabilities. What's required now is a shift to more investments in maritime domain knowledge, including prevention and protection measures.