The year 2018 has been tumultuous as regards international trade. The world has never witnessed such an intense trade war among the world's three largest economies and its perpetrator is none other than the US. It is the hard line adopted by the US that has the biggies of the world retaliating in kind. It all started in March 2018, when the US imposed a 25 percent tariff on steel and 10 percent tariff on aluminium for national security reasons. Although it granted temporary exemptions to its seven trading partners – Argentina, Australia, Brazil, Canada, European Union, Mexico and South Korea – these were later revoked only for Canada, EU, and Mexico.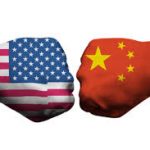 The US went ahead and levied a 25 percent tariff on Chinese goods worth USD 50 billion as a fallout of failed talks in May 2018. In July 2018, the tariff will come into force on Chinese imports of 545 commodities worth USD
34 billion, mainly comprising machinery and electronics. An additional tariff on Chinese imports on 114 commodities totalling USD 16 billion, that includes plastics and oil products, will also soon follow after further review. And this is just the beginning…
Certainly not. Once these trade-restrictive retaliatory measures gain momentum, they become difficult to stop. And this has a direct bearing on international shipping. Peter Sand, BIMCO's Chief Shipping Analyst, hit the nail on the head when he said, "The trade war adds painful uncertainty for the shipping industry, as it distorts the free flow of goods, changes trade lanes and makes it difficult for ship operators and owners to position ships efficiently in the market."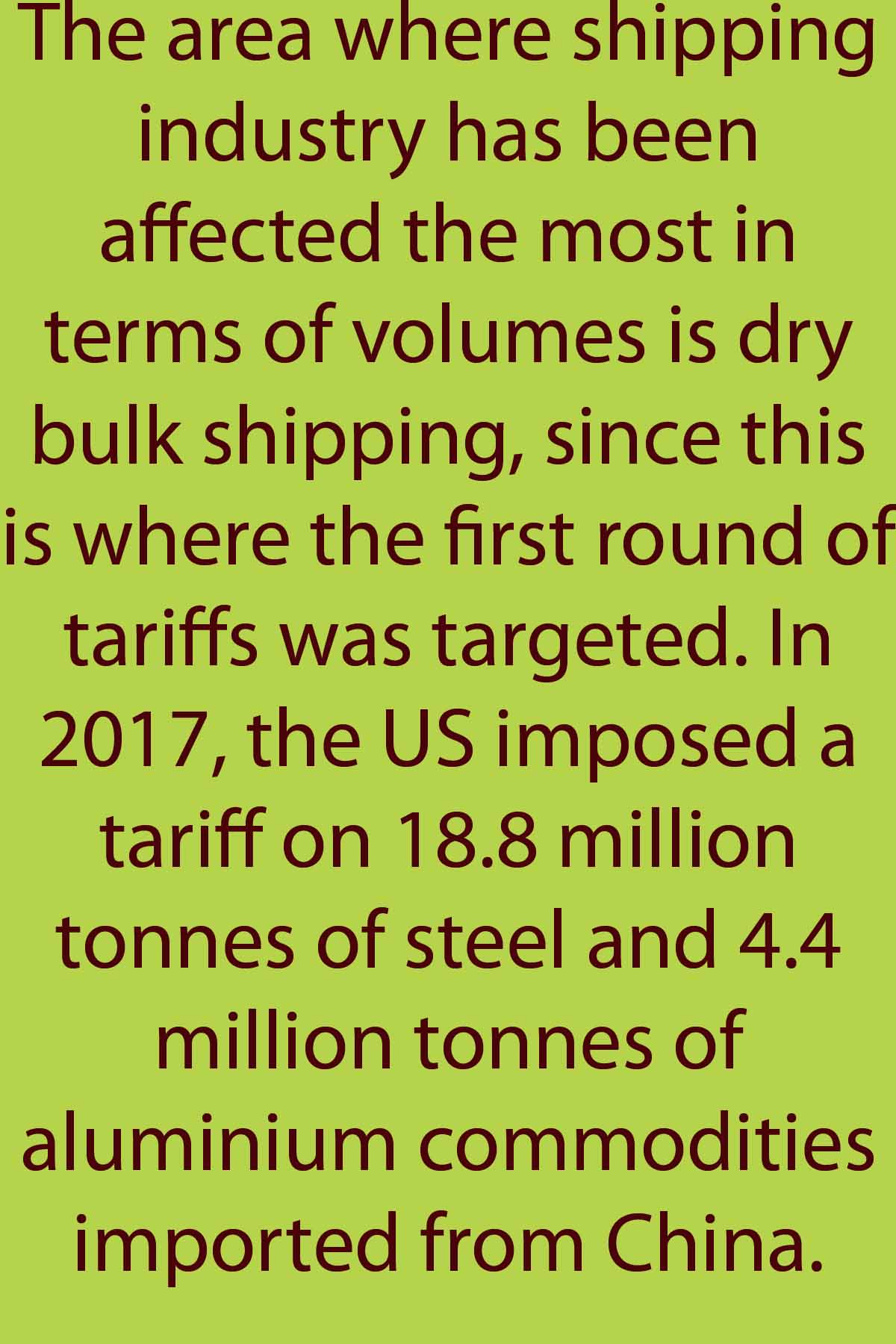 Effect of the trade war on shipping
As of now, the effect of these trade wars on shipping is limited in terms of volumes. However, if this war escalates further, it may derail current global growth and cause uncertainty in the long run.
This formed a miniscule 0.5 percent of the total dry bulk seaborne trade in that year, which
is a small percentage of the total seaborne dry bulk trade. As regards container shipping, despite the containerized goods being targeted, the effect has been relatively small, considering the big picture. In all probability, the shipping industry is poised to take another hit when further tariffs come into force in July 2018.
In 2017, the Chinese exported goods worth USD 50 billion to the US. This included 4.7 million tonnes of containerized Chinese exports worth USD 34 billion, that is, 4.2 percent of the US West Coast container imports. These tariffs are set to affect the container shipping industry on the eastbound transpacific trade lane. Further, Chinese goods amounting to 2.3 million tonnes, including 1.9 million tonnes of containerized goods and 0.5 million tonnes of oil products, worth USD 16 billion will again be tariffed by the US.
China retaliates
The initial US tariffs on its steel and aluminium products did not go down well with China. In retaliation, it targeted 128 US products worth USD 3 billion, mainly food, beverages and iron and steel products. For China, the trade war is just heating up and this country is not the kind of adversary that will take things lying down.  All indications suggest that the trade war is only going to escalate. And the unwitting victim of this war will be none other than the shipping industry. According to BIMCO, the long-term effect of such developments will lead to uncertainty and adversely affect the current global growth, if timely steps are not taken.