What do you call a man who in his life, has survived the most infamous tragedies of all time? A wizard, a magician or simply someone who would never give up on life?
This unsinkable man has survived the cursed fates of the Titanic, the Empress of Ireland and the Lusitania. He could be drowned in three occasions within a couple of years but on each occasion, he beat death for life. He has even been reported by Ripley's believe it or not as a legend in history. So, who is this man? And how has he managed to survive the most devastating shipwrecks?
Frank Tower – a Fireman by trade, was given the moniker "Lucky" after he survived three shipwrecks so do not be surprised if you hear the name Lucky Tower instead of Frank Tower.
Tower survived the sinking of the Titanic in 1912. It was the largest ship to be afloat during its maiden voyage and was deemed unsinkable. However it collided with an iceberg and met with its unfortunate fate. After two years, he was on the Empress of Ireland which unfortunately collided with the Norwegian SS Storstad in the year 1914. Many lives were lost but not his. This time too he managed to be rescued on time. Next in line was the Lusitania which was the most glamorous and celebrated ships of all time. On May 07, 1915, a German submarine torpedoed the boat and it sank within a few minutes.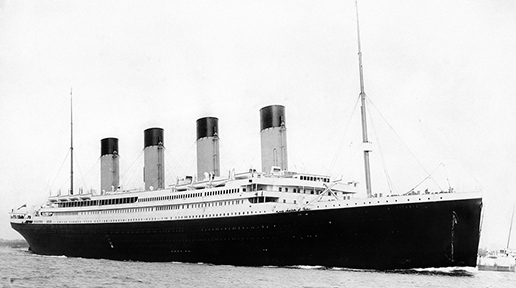 There have been reports of his heroic acts when the Lusitania went down. He worked timelessly in helping the women and children to safety. However, there are no evidences of Frank Tower being aboard on the Titanic and the Empress of Ireland, but there was a survivor named Frank Tower in the Lusitania. Nothing has been definitively written about this man and his name was certainly not listed as one of the crew members on the Titanic. Legends believe that he was a coal stoker on the Titanic and was a survivor when the ship sank on 14 April 1912. A stoker's work is to tend to the fire that kept the steam powered engines moving.
It was also said that Frank Toner was actually a William Clark who was presumed lost but was verified to have survived the sinking of the Titanic and the Empress of Ireland. Both William Clark and Frank Toner were Irish, lived in Liverpool, worked as firemen and sported a grey moustache. Clark who was presumed lost, later surprisingly appeared in the offices to collect his wages for his time in the Empress of Ireland. It is said that he wanted to go to sea again and Lusitania could be his last voyage with the alias Frank Tower.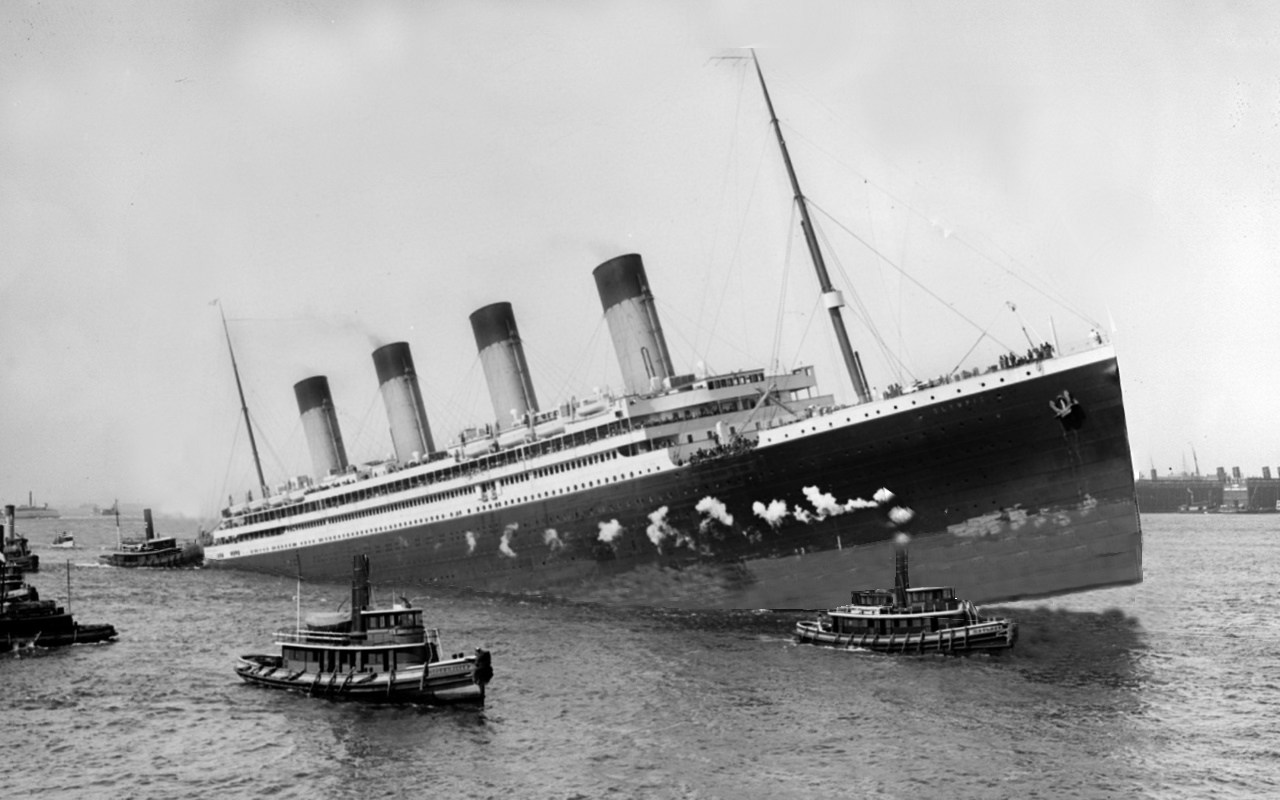 So why on earth would a bona fide two-time survivor pose as somebody else in his voyage on the Lusitania when he could trumpet about his double salvation? What if Clark was much more than what could meet the eye? Could he have posed as somebody else on his voyage on the Lusitania? Although, to give it a thought, it may have been a good move for Clark because considering the superstitions of seamen, he would have been considered a "Jonah" and no one would have wanted to sail with him, believing disaster would befall them too if they sail with him. Perhaps it was him indeed posing as Frank Toner, not wanting to reveal his true identity for the fear of being out-casted by fellow sailors. Moreover the address that was given to the Police, where Tower claimed to reside, could never be located.
People also speculated that his last name was never Tower and in fact it was Toner and his name changed from Toner to Touer to Tower because of a printing mistake during an interview conducted by the reputable newspaper Times of London. This was his first reference as a survivor in the Lusitania. Some days later in a follow up article, the newspaper wrote that he had also been a survivor on both the Titanic and the Empress of Ireland. Perhaps this was how the stories of Frank Tower did rounds and we have to agree that sailors do have great stories to tell. Later, the stories died. Not much has been known about him ever since though there has been a reference about him in Charles Pellegrino's book – "Her name: Titanic".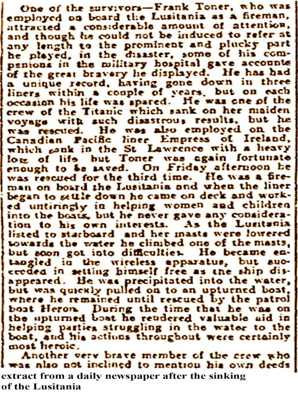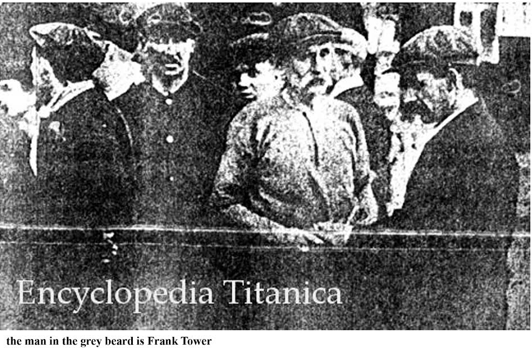 Nevertheless, these people and stories are too eventful to not be considered true. But are they?
To be in two misfortunes is unfortunate, but to be in three is being unlucky or sheer carelessness. Is it, or is it not? Guess we will never know about the true turn of events. The people and these stories are so far back in time that they can no-longer be evaluated. Hence the mystery only deepens. As per excerpts, Frank Tower had given up sea life after surviving the sinking of the Lusitania and lived a peaceful farm life.